PASSIONATE ABOUT
TRANSFORMING LIVING SPACES
"Wow." That's the response we live for. That's our service promise.

For over 10 years our team has worked tirelessly to consistently deliver true transformations to our client's living spaces.
Starting his first lawn care business at 10 and his first landscape renovation business in his teens, Mitch is a contractor who's always been fascinated by the art of landscaping.
Now, years later, as the owner of Murphy Landscaping, Mitch and his team of professional contractors take pride in transforming his client's homes and bringing visions to life. He thrives on the creativity of taking a client's ideas and turning them into reality, exceeding their expectations every time.
When he's not working on his next project, you can find Mitch spending time with his loyal companion, his dog, or pursuing his love of outdoor activities up north.
CUSTOMER
SERVICE
Tried and tested; Murphy Landscaping has the experience to get it done.
CLEAN WORKSITES
This is your home first, our workspace second, we ensure your home is kept neat and tidy when we're off site.
BEAUTIFUL
RESULTS
Skilled hands combined with a true dedication to our craft.

WHY CHOOSE MURPHY?
Attention to detail, competitive quotes, and 5-star service; the clients who choose us, love us.
We welcome you to take a look through our Google My Business reviews.
Exceptional quality service; transparent quotes; and a team who genuinely cares about our work; are just a few reasons to go with us.
CALL US. (416) - 995 - 3476
OUR WORK LEAVES CLIENTS SAYING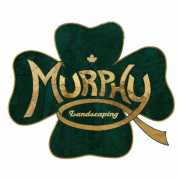 WE OFFER COMPETITIVE QUOTES
Copyright © 2021 Murphy Landscaping. All Rights Reserved