EXPERTS IN DECKING
Backyard decks, multi-level decks, balconies, or outdoor living areas; there's no decking project too large or too custom for the team at Murphy Landscaping.

As Canadian's we know how much we love our deck and patio; especially in the summer months. Some of us even extend the use into the winter when we need to barbeque.
We understand that each home or property is unique, and we'll take the time to be sure your job has the best materials to compliment your property's personality.
REQUEST A QUOTE FROM OUR TEAM

LONG LASTING
DURABILITY
Our projects are built to last. Our contractors understand that our clients are looking for projects that will last the test of time and look good a decade or more after installation. Our most popular options are:
Wood decking
➤ Pressure treated
➤ Ground contact
➤ Beautiful natural colors
Composite decking
➤ Low maintenance
➤ Durable year round
➤ Extended warranty

HIGHLY TRAINED
PROFESSIONALS
Built to incredibly high standards. There are no doubts when it comes to the quality of the labour that our team brings to the job.
Our knowledgeable and experienced contractors have extensive hands on experience working with all the materials we install, so you can be sure that your project will run smoothly.

DECKING FEATURES

CAN ADD IMPACT
Decking features like LED lighting, decking patterns,
picture frame corners,
and custom
railings/stairs are just some of the ways that you can bring additional interest to your decking project. Adding both functionality and safety, our team will take the time to ensure you know all the options availble.

HIGH QUALITY DESIGNS
Great designs come from a combination of listening, professional insight, and creativity. What makes a good designer great is the ability to pull the information from our clients and design a beautiful outdoor living space that meets their wishes in a funtional and creative way.
Experience has taught us that great jobs stem from great designs. And with our team you can have peace of mind that we'll follow your design to a tee.

Each decking project is carefully planned, and we ensure all permits and building codes are met.
SEE ALL CLIENT TESTIMONIALS
A FEW OF OUR HAPPY DECKING CLIENTS
FROM CUSTOM DECKS AND PATIOS TO FULL REMODELS
1) SITE VISIT AND QUOTATION
➤ We come to your home; ask you questions about your project and your vision.
➤ We'll take measurements, inspect the property, and identify any
➤ Shortly after our visit you'll be provided a clear and transparent quote; outlining the scope of work, and an quote (or an estimate if a larger project and we need to involve our designer)
➤ All projects have an opportunity to work with a designer
➤ Every design starts with checking all zoning requirements (these restrictions can greatly influence designs). Then we timeline the project to acquire all necessary permits.
➤ We bring you samples of all woods or composites from our trusted suppliers
➤ Book the start of your project
➤ We take no time to dally.
➤ Stage the site. Ensuring a proper staging means the project will begin labour shortly.
➤ Your design will be delivered in a timely manner.
➤ We work hard to be competitive, we ensure your quote is too
➤ Break ground (safely)! We ensure a safe worksite at every stage in our project.
➤ Our highly trained staff will arrive at your home to begin set up.
➤ Highly trained professional skilled labour ensures up to code and attention to detail.
➤ Clean work sites because this is your home first. It may be a little loud around this time, but we ensure your safety, privacy and peace when you request.
➤ Always on time.
➤ Always leave a site clean, this is your home!
➤ Your design will be delivered in a timely manner
➤ We work hard to be competitive, we ensure your quote is too.
➤ Investing into your home is one of the most rewarding investments you can make.
➤ Any questions or concerns? Let us know! We want to make sure you are completely satisficed with your Decking project. This is our passion, and your home!
OUR WORK LEAVES CLIENTS SAYING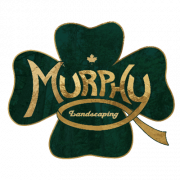 WE OFFER COMPETITIVE QUOTES
Copyright © 2021 Murphy Landscaping. All Rights Reserved