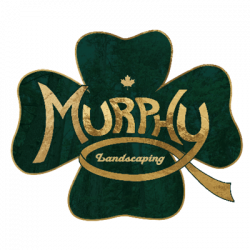 EXPERTS IN EXCAVATION & GRADING
Whether you are preparing a site for construction, creating landscaping features, regrading your property, or removing unwanted materials, our team of experienced professionals has the knowledge, skills, and equipment to get the job done right.
We use state-of-the-art machinery to ensure that every excavation project is completed efficiently, on time, and within budget. Murphy Landscaping is committed to providing exceptional service and exceeding our customers' expectations. Trust Murphy Landscaping for all your excavation needs.
REQUEST A QUOTE FROM OUR TEAM

HIGH QUALITY SITE PREPARATION
At Murphy Landscaping, we provide a comprehensive range of excavation services to meet all of our clients' excavation and grading needs. Our team of experts has the expertise and equipment to dig for gas, electrical, and water lines, ensuring that your project meets all necessary safety and regulatory requirements. We also offer excavation services for retaining walls, footings, foundations, pools, drain systems, concrete pads, and interlock. Whether you need excavation for a residential or commercial project, we have the tools and knowledge to get the job done right.

EXPERIENCED CONTRACTORS
At Murphy Landscaping, we take pride in delivering high-quality service to every job we undertake. Our team of contractors are knowledgeable and experienced in working with our equipment, ensuring that your excavation project is completed smoothly and efficiently. You can trust us to provide excellent service and exceptional results every time.

5-STAR AVERAGE RATING

ON GOOGLE
Attention to detail, competitive quotes, and 5-star service; the clients who choose our team, appreciate us and refer us.
We welcome you to take a look through our Google My Business reviews.
Exceptional quality service; transparent quotes; and a team who genuinely cares about our work; are just a few reasons to go with us.
"An incredibly reasonable price for the scope of work; and it was executed flawlessly with great attention to detail. I would gladly recommend Murphy Landscaping to any friend or family in need of a backyard renovation or interlock project."

TOP OF THE LINE EQUIPMENT
At Murphy Landscaping, we take great pride in the quality of our work, and that starts with our top-of-the-line excavation machinery and equipment. We use only the best, brand new equipment to ensure that every job is done efficiently and to the highest standard. Our team of skilled operators is trained to use this equipment with precision and care, taking every necessary step to ensure that the work is done with the highest level of quality. When you choose Murphy Landscaping, you can trust that you are getting the best excavation services in the business, done with the best equipment and the utmost attention to detail.
SEE ALL CLIENT TESTIMONIALS
A FEW OF OUR HAPPY
EXCAVATION CLIENTS
FROM CUSTOM DRIVEWAYS TO FULL REMODELS
1) SITE VISIT AND QUOTATION
➤ We come to your home; ask you questions about your project and your vision.
➤ We'll take measurements, inspect the property, and identify any potential issues
➤ You will be provided a clear and transparent quote; outlining the scope of work, and an quote (or an estimate if a larger project and we need to involve our designer)
➤ Our team will contact Ontario One Call and coordinate locates on site
➤ Our team will discuss the plan for the excavation and any outstanding concerns we may have about the site
➤ Our team arrives on site
➤ We ensure the site stays clean through the excavation process
➤ Our team takes extra care to protect critical landsaping features throughout the project (i.e. hardscapes, perrenials, lawn, etc.)
➤ Always leave the site cleaner than we started
➤ We follow up with the client to ensure they are completely satisfied before we leave
OUR WORK LEAVES CLIENTS SAYING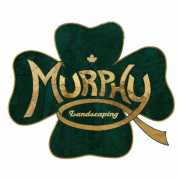 WE OFFER COMPETITVE QUOTES
Copyright © 2021 Murphy Landscaping. All Rights Reserved