STUNNING
LANDSCAPE TRANSFORMATIONS
For years the team at Murphy Landscaping has helped homeowners re-invent their outdoor space and rediscover the beauty of their properties.
To us, landscaping is not just an "add on" to a home. Landscaping is the detail that brings flow to a property; It's the element that frames a house and creates curb appeal; It's the element that shapes the way we enjoy outdoor spaces with our friends and family.
REQUEST A QUOTE FROM OUR TEAM

FULLY CUSTOM DESIGNS
Before starting any project our team will sit down with you and take time understand everything we can about your space: the way you like to spend time outdoors, new ways you are interested in using your space, and your stylistic preferences.
We at Murphy never neglect your design goals. We always aim to ensure we can deliver a stunning project.

DEDICATED PROJECT MANAGMENT
Each of our projects has a on-site supervisor and dedicated project manager to ensure you are always up to date and your project progresses smoothly from conception to completion.
We have a strict project management process to ensure proper scheduling and material ordering.
All of our large projects are planned in phased construction so there's as little disruption to your life as possible.

HIGHLY POLISHED EXECUTION
A meticulous attention to detail from start to finish. Our landscapers get the job done right the first time. We're not afraid to go the extra mile to ensure your project blows you away.
SEE ALL CLIENT TESTIMONIALS
A FEW OF OUR HAPPY
RENOVATION CLIENTS
FROM CUSTOM RENOVATIONS TO FINE TUNING AND DETAILING YOUR HOME
1) SITE VISIT AND QUOTATION
➤ We come to your home; ask you questions about your project and your vision.
➤ We'll take measurements, inspect the property, and identify any
➤You will be provided a clear and transparent quote; outlining the scope of work, and an quote (or an estimate if a larger project and we need to involve our designer)
➤ On all renovations, homeowners are asked to work with a designer in developing a Master Design Plan.
➤ We provide samples of all woods, stones and composites (including any other materials required for the build including but not limited to glass, flora and outdoor appliances. Transparency is key to our relationship).
➤ To start a phone chat and email sharing a picture of the project area or some design photos you may have found are plenty to get the project off the ground. We will then follow up with creating a Master Plan.
➤ We take no time to dally breaking ground, using the scope of the work area established in Master Plan.

➤ Stage the site. Prepping it for heavy machinery if necessary. At this time we warn clients of loud noise and dust that gets produced.

➤ Your design will be delivered in a timely manner, take a look outside and see how we are progressing!

➤ We work hard to be competitive, we ensure your quote is too!
➤ Highly trained professional skilled labour ensures everything is up to code on every facet of the build.
➤ Clean work sites because this is your home first. It may be a little loud around this time, but we ensure your safety, privacy and peace at your request.
➤ Always on time. When you book with us we will inform you should we run late.
➤ Our strong attention to detail and cleanliness means we always leave a site clean, this is your home!

➤ Your full renovation project will be delivered in a timely manner. Any delays will be communicated with you in full transparency.

➤ Investing into your home is one of the most rewarding investments you can make. Murphy is proud to be a part of your home.

➤ Any questions or concerns? Let us know! We want to make sure you are completely satisfied with your renovation. This is our passion, and your home!
OUR WORK LEAVES CLIENTS SAYING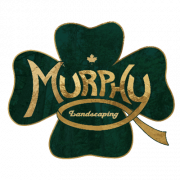 WE OFFER COMPETITIVE QUOTES
Copyright © 2021 Murphy Landscaping. All Rights Reserved