EXPERTS IN RETAINING WALLS
Created to support soil in elevation, and to prevent erosion in slopes, retaining walls can not only be a structural necessity, but can be a beautiful focal point in any backyard. Our retaining walls can be crafted from a variety of materials and options. Built to last to ensure long-lasting results.
garden beds, knee rolls, feature walls, strutural walls, accent walls.
REQUEST A QUOTE FROM OUR TEAM

GET CREATIVE
Clients are often pleased to discover there are a
variety of materials that retaining walls can be built out of.
More than just a strucutal necessity; Retaining walls can be incorporated into existing features, play off other design elements on the property, and sculpt and shape a landscape.
Retaining walls can be beautiful.

WALL CONSTRUCTION
Although retaining walls are simple structures - sadly,
many are prone to fail.
We take our construction seriously and in addition to correct
permits, navigation of existing gas/water/electrical, and compaction; our team takes great effort and care to ensure your retaining wall is planned and structured with the correct drainage to prevent damage from the freeze-thaw cycle of our Canadian winters.

CLEAN WORKSITES
We strongly believe that a clean site is a safe site
.
Our team takes special percaution to the fact that our site is your home, and we go the extra mile to ensure it's clean and tidy.
With our team you can not only expect a project built to incredibly high standards, but a worksite clear and safe for family.
SEE ALL CLIENT TESTIMONIALS
A FEW OF OUR HAPPY RETAINING WALL CLIENTS
FROM CUSTOM RETAINING WALLS TO FULL REMODELS
1) SITE VISIT AND QUOTATION
➤ We come to your home; ask you questions about your project and your vision.
➤ We'll take measurements, inspect the property, and identify any areas where the project needs adjustments.
➤You will be provided a clear and transparent quote; outlining the scope of work, and an quote (or an estimate if a larger project and we need to involve our designer)
➤ All projects have an opportunity to work with a designer
➤ You design your retaining wall with the designer, letting them know what finishes you expect.
➤ We bring you samples of all stones or timber you request to see. Our design team can offer some key advice on how your material will be affected in the location it resides.
➤ Finally we book the start of your project!
➤ We take no time to dally breaking ground, creating the scope of the work area.
➤ Stage the site. Prepping it for our excavators or heavy machinery. At this time we warn clients of loud noise and dust.
➤ Your design will be delivered in a timely manner, take a look outside and see how we are progressing.
➤ We work hard to be competitive, we ensure your quote is too!
➤ Highly trained professional skilled labour ensures everything is up to code.
➤ Clean work sites because this is your home first. It may be a little loud around this time, but we ensure your safety, privacy and peace when you request.
➤ Always on time. When you book with us we will inform you should we run late.
➤ Always leave a site clean, this is your home!
➤ Your design will be delivered in a timely manner
➤ Investing into your home is one of the most rewarding investments you can make.
➤ Any questions or concerns? Let us know! We want to make sure you are completely satisficed with your Decking project. This is our passion, and your home!
OUR WORK LEAVES CLIENTS SAYING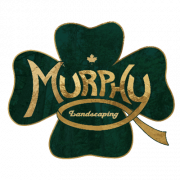 WE OFFER COMPETITIVE QUOTES
Copyright © 2021 Murphy Landscaping. All Rights Reserved